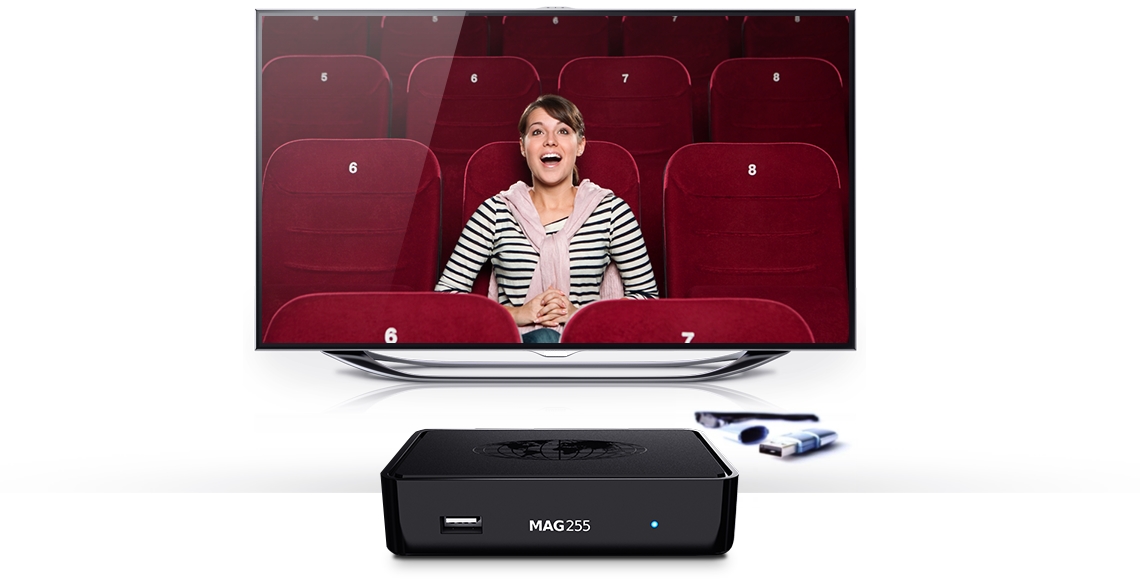 TV via the broadband network
Depending on the location of your community, you can receive international TV channels via the broadband cable.  All you need is an IPTV settop box that you purchase for only 7.800 baht and easily connect yourself between your TV and the broadband router. There is no additional annual fee for the TV-channels, they are already included in your subscription from start!
The IPTV-service includes live TV-channels, recorded TV shows, an optional hotel info-channel, and a selection of current movies. The box can also stream Youtube and be used for simple Internet-surfing on the TV.
The following content is currently available (subject to change based on availability):
Thai TV
PBS HD, Channel 3 HD, Channel 3 Family, Channel 8, TV5 HD, TNN 24, Workpoint TV, True 4U, One HD, Channel 7, New TV, Bright TV, Nation TV, GMM channel, Now/26, Mono/29, Amarin TV HD, PPTV HD, MCOT Family, MCOT HD, Spring News, Voice TV, Thairath HD, Thai Parliament Television
International TV
Channel NewsAsia, EuroNews, Voice of America Asia, Voice of America Africa, Russia Today, TV5 Monde, France24, Deutsche Welle, Deutsche Welle Asia, TVE International, Al Jazeera International, Colombo Sri Lanka, NHK World TV Japan, 1TV (Первый канал), I24 Israel, Reuters Live, Sahar Urdu Pakistan, Sun TV Hong Kong, Lotus Macau, Cubavision, Fuel TV Motorsports, Luxury Channel, C Music Entertainment, Best of Rock, Best of Pop, Best of Country, HADI TV, MTA International, Cycling News, SVT Sverige (utvalda program från igår), TV4 Sverige (utvalda program från igår), TV4 Nyhetsmorgon, National Geographic Videos, Animal Planet Videos, Cartoon Network Videos, Cartoon Network Sverige Videos, Disney Channel Videos, Disney Channel Sverige Videos, Nickelodeon Videos  
Radio
Thaivisa Radio 1&2, BBC (8), Sveriges Radio (30+), Danmarks Radio (20+), NRK (20+), Yle (5), Berliner Rundfunk, Defjay, Antenne Bayern (3), Deluxe (5).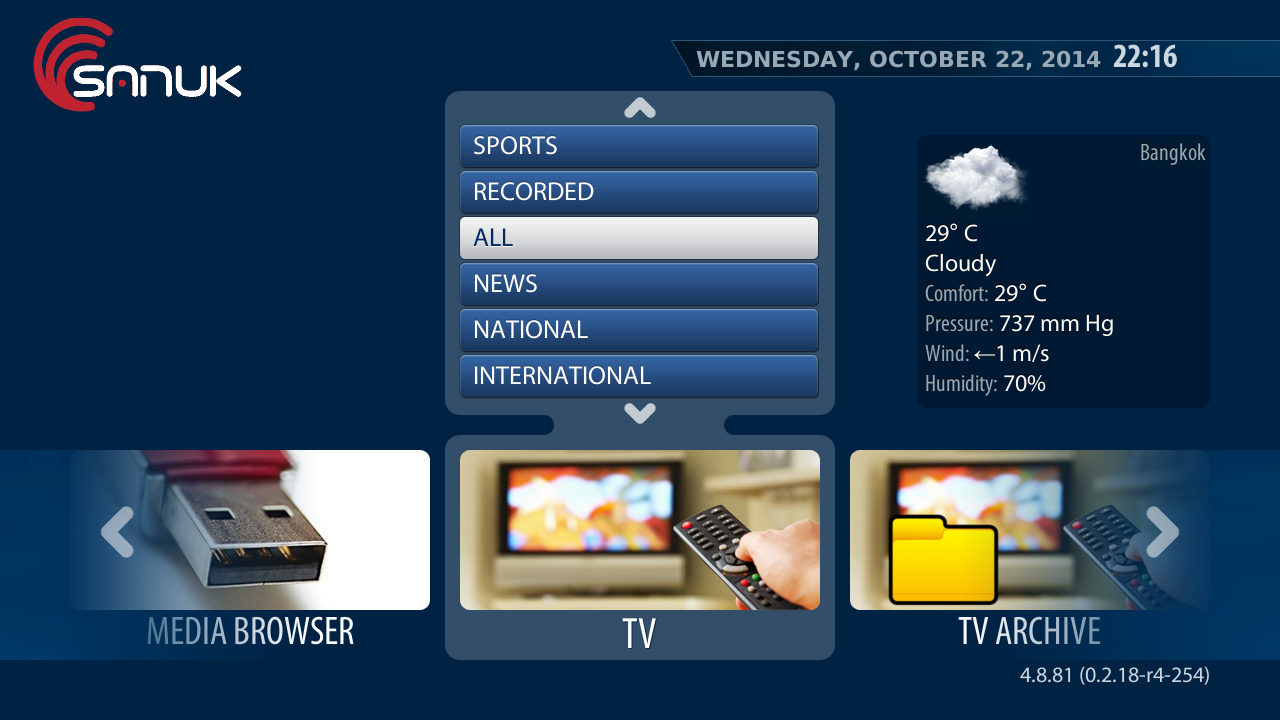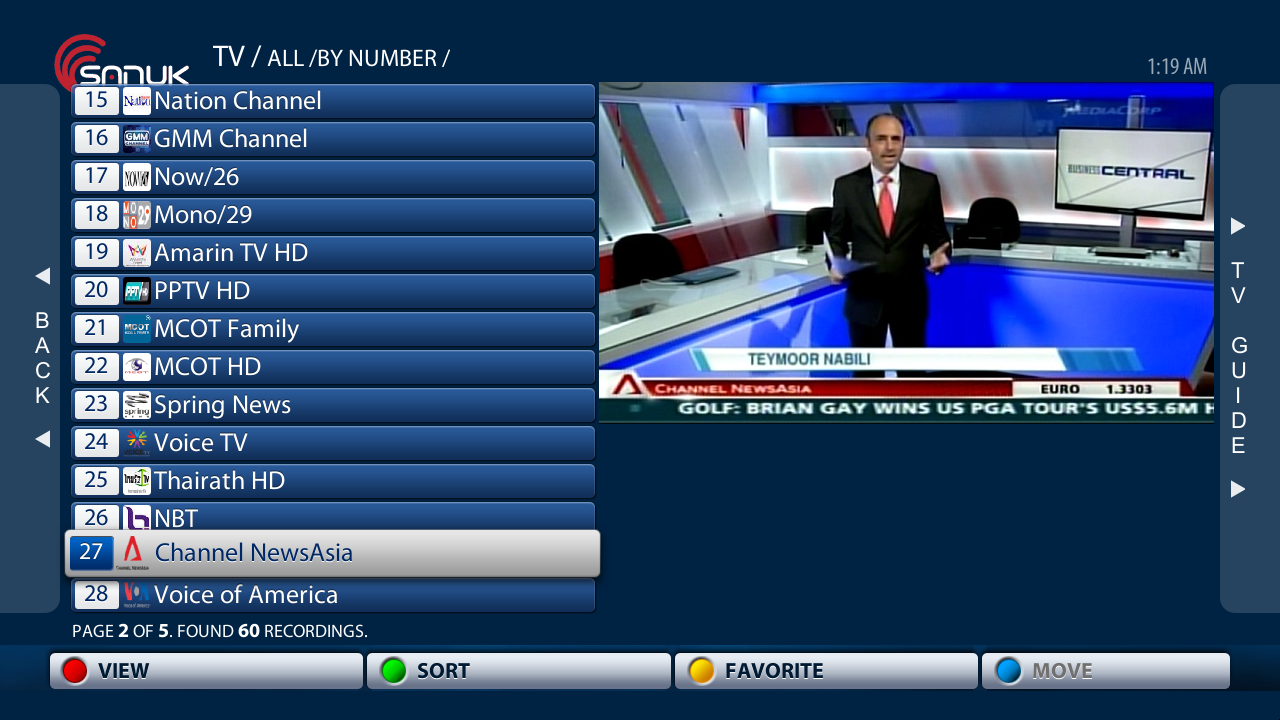 Back