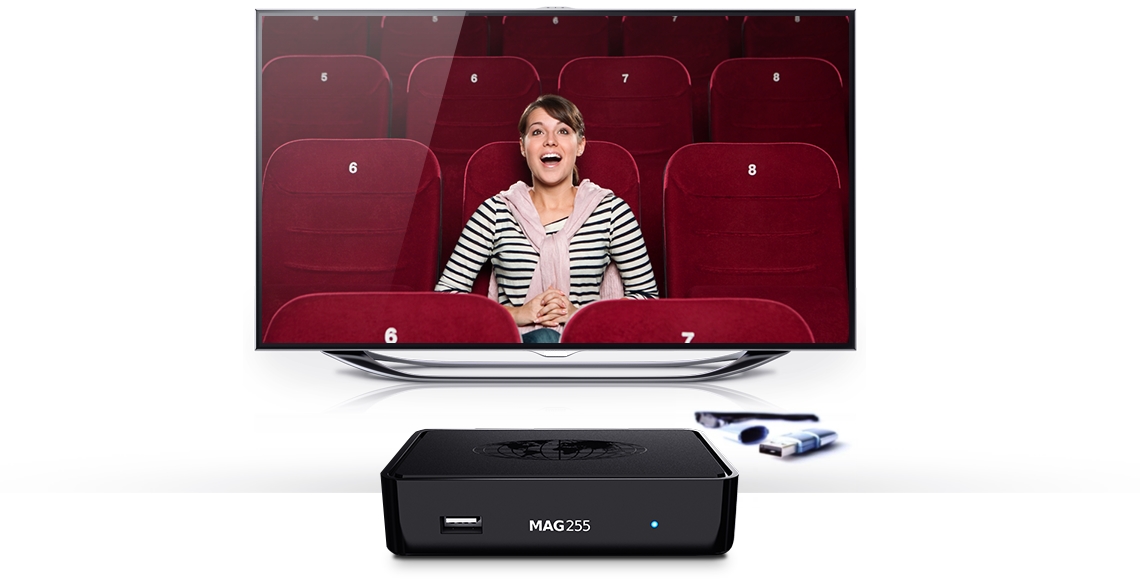 TV via the broadband network
Depending on the size and location of your community, you can receive international TV channels to the homes via the broadband cable using Sanuk's IPTV-box that is connected to the user's TV. 
The IPTV-service includes live TV-channels, recorded TV shows, an optional hotel info-channel, and a selection of current movies. The box can also stream Youtube and be used for simple Internet-surfing on the TV.
The following content is currently available (subject to change based on availability):
Thai TV
PBS HD, Channel 3 HD, Channel 3 Family, Channel 8, TV5 HD, TNN 24, Workpoint TV, True 4U, One HD, Channel 7, New TV, Bright TV, Nation TV, GMM channel, Now/26, Mono/29, Amarin TV HD, PPTV HD, MCOT Family, MCOT HD, Spring News, Voice TV, Thairath HD, Thai Parliament Television
International TV
Channel NewsAsia, Reuters Live, Voice of America, Voice of America Asia, EuroNews, Russia Today, TV4 Sverige (utvalda program från föregående dag), NRK Dagsrevyen, TV Finland nyheter, TV5 Monde, France24, Deutsche Welle Asia, Deutsche Welle, НТВ Мир (русский), РТР Планета, Al Jazeera International, NHK World TV Japan (english), I24 Israel, Luxe TV Luxury Channel, Fuel TV motorsports, TVE International (Spanish), Democratic voice of Burma, Colombo Sri Lanka, Cubavision, Lotus Macau, Sun TV Hong Kong, Sahar Urdu TV Pakistan, HADI TV1, MTA International, Football News, Golf News, Cycling News, National Geographic Videos, Discovery Network Videos, Cartoon Network Videos, Cartoon Network Sverige Videos, Disney Channel Videos, Disney Channel Sverige Videos, Nickelodeon Videos, Best of Rock Music Videos, Best of Pop Music Videos, Best of Country Music Videos
Radio
Thaivisa Radio 1&2, BBC (8), Sveriges Radio (30+), Bandit Rock, Mix Megapol, Lugna Favoriter, NRJ, Danmarks Radio (20+), NRK (20+), Yle (5), Berliner Rundfunk, Antenne Bayern, Radio Munich.
Condominiums with more than 20 apartments that are continously rented out to short-stay guests may qualify as a hotel, which makes you eligible to also receive recent Hollywood movies and other premium content directly from the movie studios when released.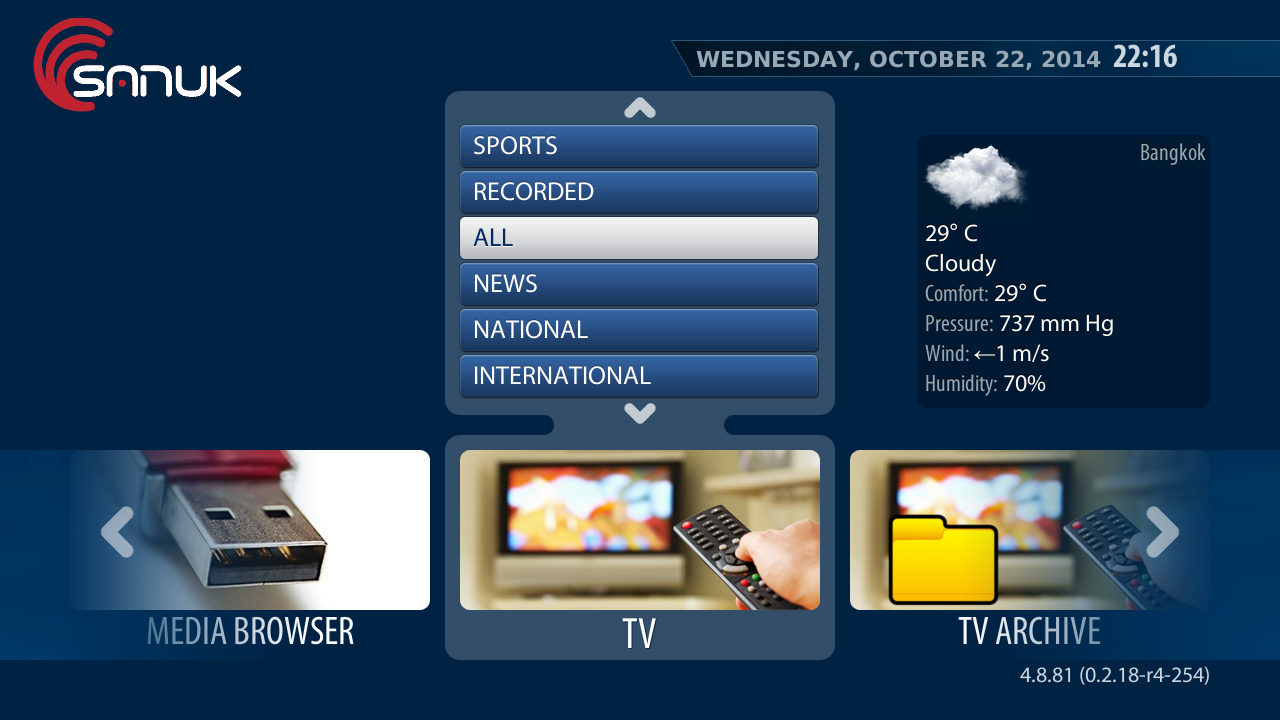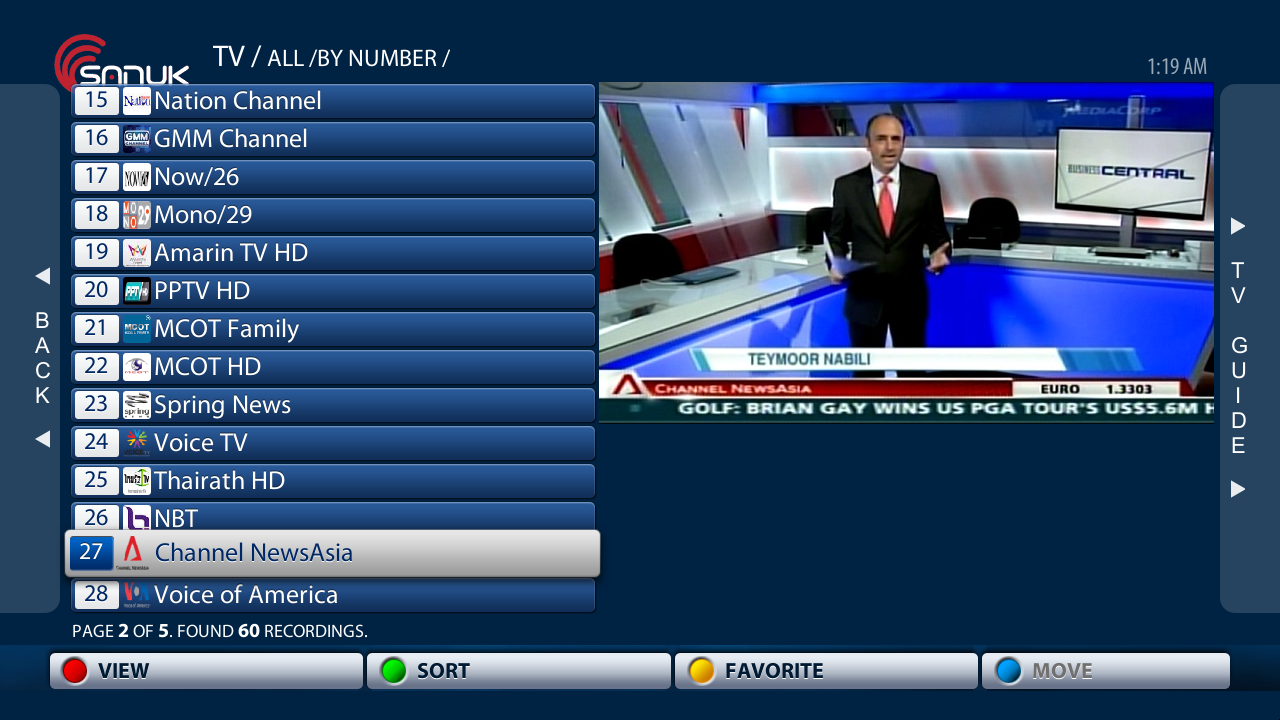 Back