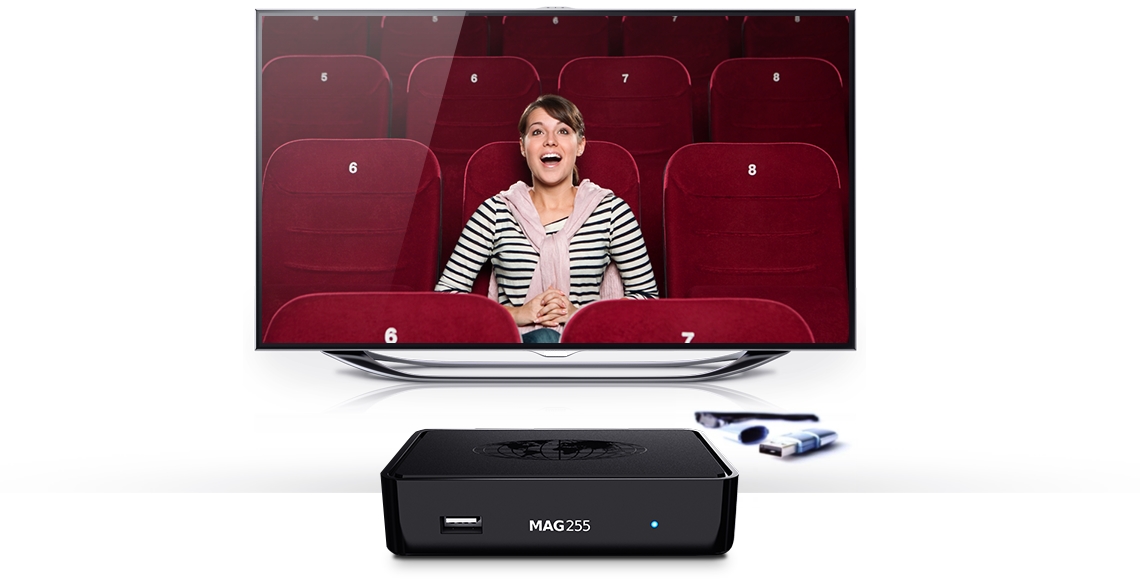 TV in Hotels, Resorts and other Short-stay accommodations
An IP-based hotel TV system provides your facility with a modern entertainment system including live TV-channels, recorded TV shows, an optional hotel info-channel, and a selection of current movies. Guests can also stream YouTube and surf the net using the remote control on their TV.
The following content is currently available (subject to change based on availability):
Thai TV
PBS HD, Channel 3 HD, Channel 3 Family, Channel 8, TV5 HD, TNN 24, Workpoint TV, True 4U, One HD, Channel 7, New TV, Bright TV, Nation TV, GMM channel, Now/26, Mono/29, Amarin TV HD, PPTV HD, MCOT Family, MCOT HD, Spring News, Voice TV, Thairath HD, Thai Parliament Television
International TV
Channel NewsAsia, Reuters Live, Voice of America, Voice of America Asia, EuroNews, Russia Today, TV4 Sverige (utvalda program från föregående dag), NRK Dagsrevyen, TV Finland nyheter, TV5 Monde, France24, Deutsche Welle Asia, Deutsche Welle, НТВ Мир (русский), РТР Планета, Al Jazeera International, NHK World TV Japan (english), I24 Israel, Luxe TV Luxury Channel, Fuel TV motorsports, TVE International (Spanish), Democratic voice of Burma, Colombo Sri Lanka, Cubavision, Lotus Macau, Sun TV Hong Kong, Sahar Urdu TV Pakistan, HADI TV1, MTA International, Football News, Golf News, Cycling News, National Geographic Videos, Discovery Network Videos, Cartoon Network Videos, Cartoon Network Sverige Videos, Disney Channel Videos, Disney Channel Sverige Videos, Nickelodeon Videos, Best of Rock Music Videos, Best of Pop Music Videos, Best of Country Music Videos
Radio
Thaivisa Radio 1&2, BBC (8), Sveriges Radio (30+), Bandit Rock, Mix Megapol, Lugna Favoriter, NRJ, Danmarks Radio (20+), NRK (20+), Yle (5), Berliner Rundfunk, Antenne Bayern, Radio Munich.
Hotel Info channel
Your own local TV-channel that you produce yourself. Inform your guests about your facilities, restaurant menus, shop and interesting tourist information about your area. The channel can be produced as a movie (videofile), still images, or computer-generated content.
On demand Hollywood Movies
We provide the latest blockbuster movies directly from Hollywood studios such as Universal and Paramount, as well as programming from BBC. Titles are updated every month to entertain your guests with the latest and most popular movies during evenings or rainy days.
Other content
If you have other content such as additional TV-channels etc., they can be incorporated into the IPTV-system and accessed using the same user interface and single remote control.