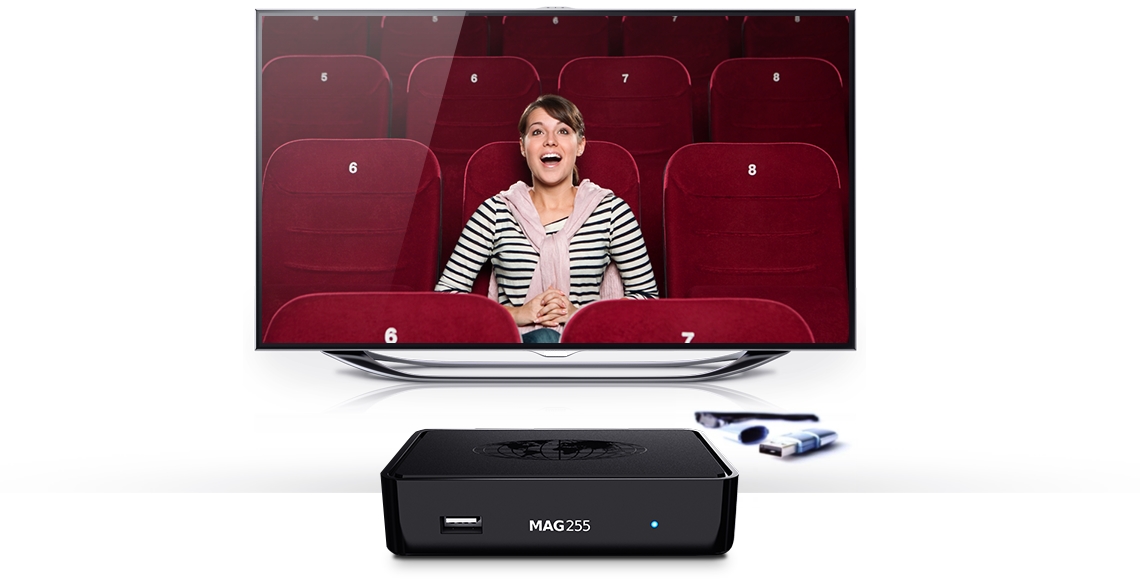 TV via bredbandet
Beroende på storlek och placering av ert område, kan ni få internationella TV-kanaler till hushållen via bredbandskabeln med Sanuk's IPTV-box som du enkelt ansluter till din TV.
IPTV-tjänsten innehåller live TV- och radiokanaler, och inspelade TV-program. Boxen kan också strömma från Youtube och områdets gemensamma filserver, och användas för enkel Internet-surfning på TVn.
Nu kan du se dessa kanaler (med reservation för ändringar):
Thailändsk TV
PBS HD, Channel 3 HD, Channel 3 Family, Channel 8, TV5 HD, TNN 24, Workpoint TV, True 4U, One HD, Channel 7, New TV, Bright TV, Nation TV, GMM channel, Now/26, Mono/29, Amarin TV HD, PPTV HD, MCOT Family, MCOT HD, Spring News, Voice TV, Thairath HD, Thai Parliament Television
Internationell TV
Channel NewsAsia, Reuters Live, Voice of America, Voice of America Asia, EuroNews, Russia Today, TV4 Sverige (utvalda program från föregående dag), NRK Dagsrevyen, TV Finland nyheter, TV5 Monde, France24, Deutsche Welle Asia, Deutsche Welle, НТВ Мир (русский), РТР Планета, Al Jazeera International, NHK World TV Japan (english), I24 Israel, Luxe TV Luxury Channel, Fuel TV motorsports, TVE International (Spanish), Democratic voice of Burma, Colombo Sri Lanka, Cubavision, Lotus Macau, Sun TV Hong Kong, Sahar Urdu TV Pakistan, HADI TV1, MTA International, Football News, Golf News, Cycling News, National Geographic Videos, Discovery Network Videos, Cartoon Network Videos, Cartoon Network Sverige Videos, Disney Channel Videos, Disney Channel Sverige Videos, Nickelodeon Videos, Best of Rock Music Videos, Best of Pop Music Videos, Best of Country Music Videos
Radio
Thaivisa Radio 1&2, BBC (8), Sveriges Radio (30+), Bandit Rock, Mix Megapol, Lugna Favoriter, NRJ, Danmarks Radio (20+), NRK (20+), Yle (5), Berliner Rundfunk, Antenne Bayern, Radio Munich.
Condominium med fler än 20 lägenheter som endast används för korttidsuthyrning till externa gäster, kan betraktas som hotell och därmed ges möjlighet att även få aktuella Hollywood-filmer och annat premium-material direkt när de görs tillgängliga från filmbolagen.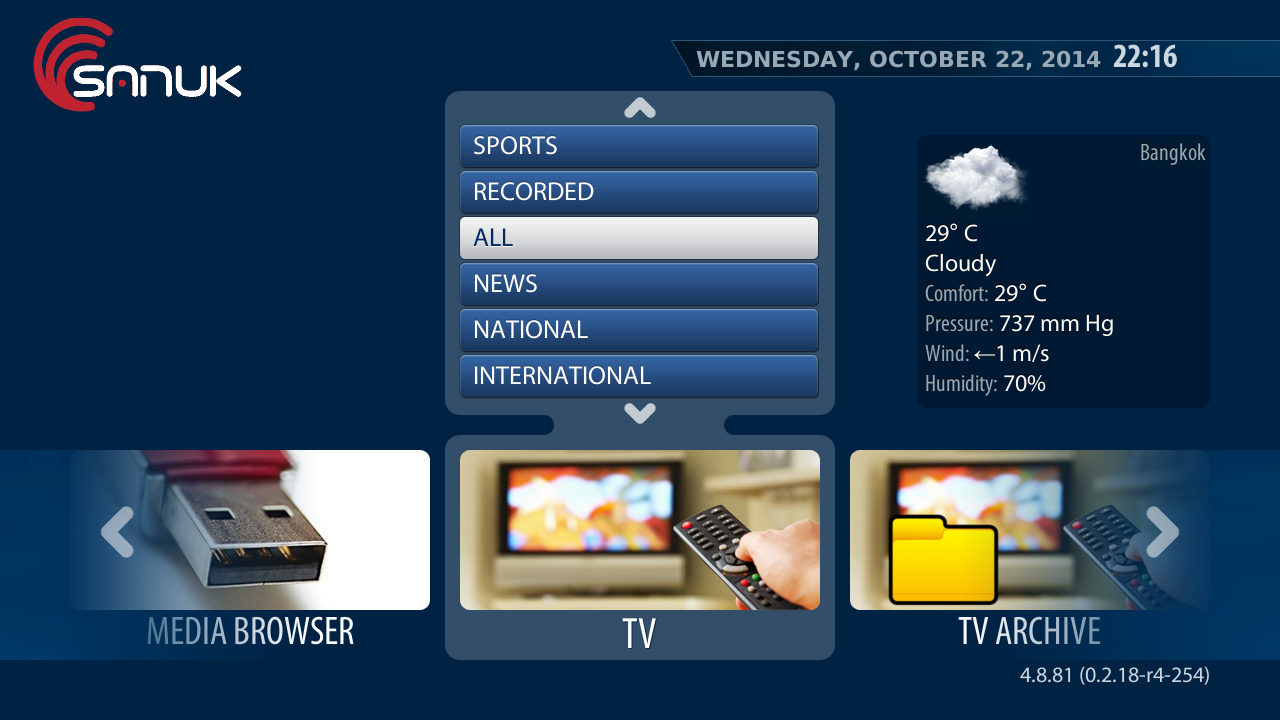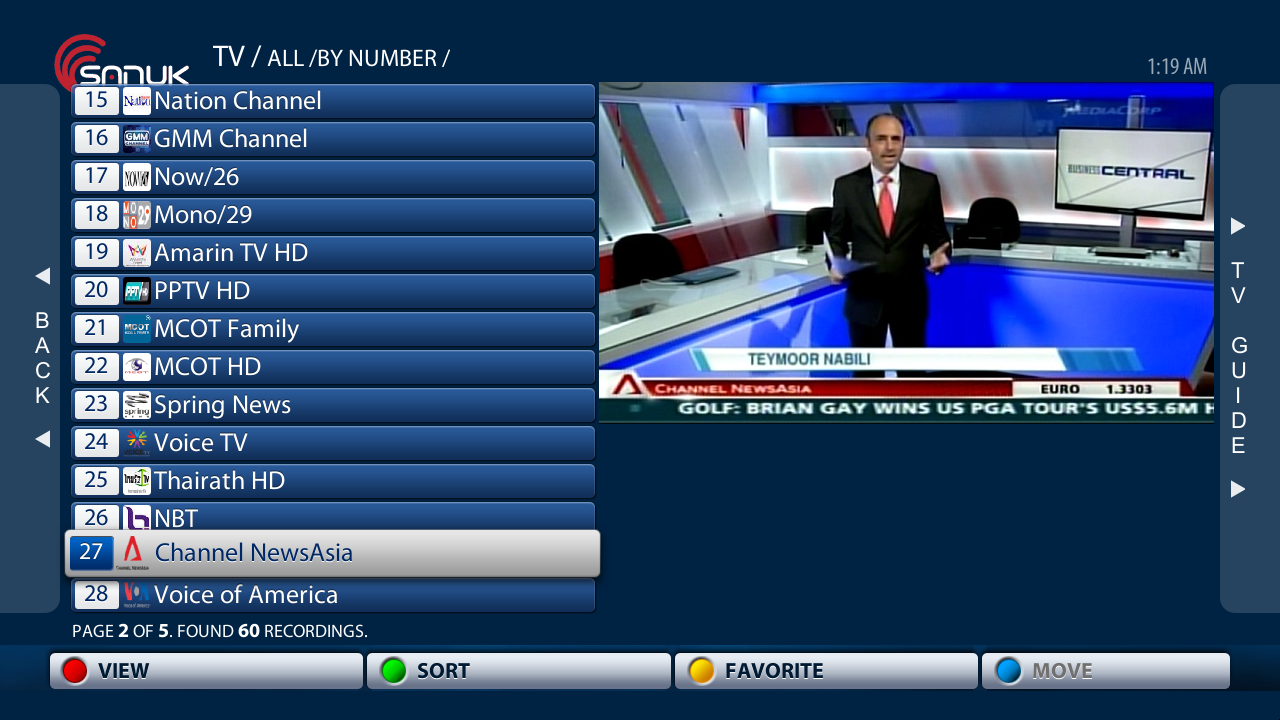 Tillbaka